Library Administration Services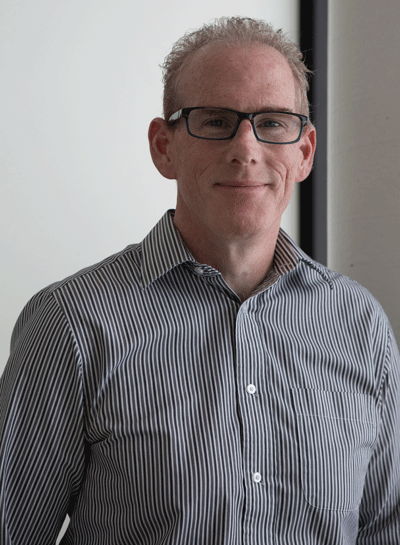 Kelly Bertrand, Director, Library Administration Services
Kelly Bertrand has over 25 years of financial and administrative experience, including the past 21-years at the University of Guelph. After a 13-year audit career in the federal government, private industry, and at the U of G, Bertrand took the position of Associate Director, Organizational Services in the Office of the CIO.
That position has morphed into his current role which includes providing administrative, facilities, financial, and human resources support to the library. For over a decade, Bertrand has also overseen areas such as communications, evaluation and analysis, and information technology. Bertrand has acquired significant experience in space and facilities planning and renewal, including chairing the Library Master Space Planning Project and as the key department lead in a recent 20 million dollar renovation. Bertrand is also the chair of the Professional Staff Association at U of G, which represents over 800 professional and managerial staff on campus.
In his spare time he has completed more than ten marathons, including four trips to the Boston Marathon. In order to give back to the University community that has provided him with a rewarding career and opportunities, he funds an annual scholarship for the Gryphon Cross Country Team.
Naveen Butt
Executive Assistant
519 824-4120, Ext. 52332
nbutt@uoguelph.ca
Library Administration Services Staff
General Library Enquiries? Get in touch.
Looking for someone specific? See our staff list below.