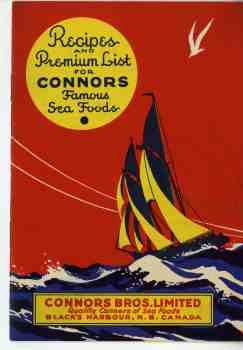 The Canadian Culinary Collection comprises books used and/or published by Canadians and contains more than 12,600 items. The subject matter in the collection ranges widely--there are books containing recipes and general information about the preparation of food, social histories of food, food handling texts, customs, etiquette, and many other aspects of culinary arts and practices. Because cookery and dining are fundamental human activities, cookbooks often record important traditions and document cultural change in Canadian life. Researchers interested in the historical and sociological aspects of food, nutrition, cookery, household economy, manners, or women's studies find a treasure trove of information in this collection. Other researchers are interested in the bibliographic features of the books themselves or information about authors or compilers. Over the years, many books have been generously donated by individuals interested in the preservation of Canada's culinary past. These items can be searched using the phrase "Canadian Cookbook Collection" in Omni.

One important feature of the collection is the presense of community cookbooks from across Canada (many of which were compiled for fundraising purposes) that depict regional, ethnic, family, and societal traditions. Another important feature is the holdings for the Taste Canada Awards (formerly Cuisine Canada's Canadian Culinary Book Awards) which includes all submissions for a particular year. As well, the collection features many fascinating early 19th century works and pamphlets by fictional "cooking personalities" created by Canadian and American firms, such as Robin Hood Flour's "Rita Martin". 
Dates
1521-2015
Types of Materials
Published Material
Unpublished Material and Manuscripts
Extent
More than 12,600 books, magazines and pamphlets (published and unpublished).
How to Access This Resource