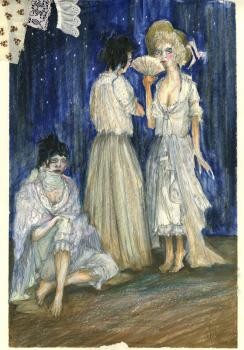 Founded in 1962 by Brian Doherty in Niagara-on-the-Lake, Ontario, the Shaw Festival has developed into one of North America's leading repertory companies, with a a mission to present plays inspired by the spirit of Bernard Shaw. Its archives includes performance files, videotapes, prompt scripts, souvenir and house programs, publications, reviews, articles, study guides, posters, technical drawings, photographs, set models, and administrative files.
Dates
1962-present
Types of Materials
Artifacts
Artwork
Audiovisual Material
Photographs
Posters
Published Material
Technical Drawings
Unpublished Material and Manuscripts
Extent
Approx. 200 m of textual and other materials.
How to Access This Resource