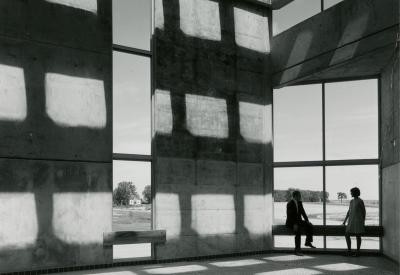 This exhibition highlights Brutalism—an architectural style that rose in popularity during the 1960s—and the impact it had at U of G. The exhibit explores what we can learn from this building style, and how its attitude may inform our campus evolution.
U of G has at least ten buildings that follow Brutalist style, including the McLaughlin Library, the University Centre, South Residence, Lambton Hall, and Crop Science to name a few. Easily recognized by exposed concrete, repeated modular elements, and uniformity, Brutalism was a response to the modernism of the 1950s. The name Brutalism comes from the French term 'Béton brut' meaning exposed concrete. "Brutalism is meant to be practical, honest and a no-nonsense way to build, characterized by expressive structural forms and a sense of monumentality," said Wilfred Ferwerda, manager, mechanical design at U of G and co-curator of the exhibit.
View the Brutalism at Guelph digital exhibit.