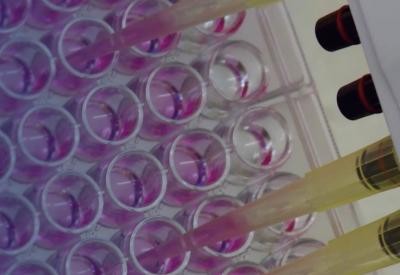 The University of Guelph is committed to creating learning environments that encourage exploration and the sharing of ideas. As such, it's vital that information about different disciplines is easily accessible to students, faculty, and staff in the U of G community. This is why we're pleased to announce the acquisition of JoVe, a journal of visualized experiments.
JoVE is the world-leading producer and provider of over 10,000 science videos to support further learning. These videos explain complex topics and demonstrate laboratory techniques in areas of science such as biology, chemistry, engineering, environmental science, physics, and psychology. Additionally, JoVE provides a free syllabus mapping service to help instructors incorporate appropriate content into courses.
Resources like JoVE are exceptionally useful as courses at U of G continue to move to online formats. "I teach Neuroscience. JoVE will strongly enhance the course materials for my classes and serve as a best-possible substitute for in-person labs for W21," said Dr. Jennifer E. Murray, assistant professor, Department of Psychology. 
New library purchases are managed through the Collections & Content Team. The team is responsible for the acquisition, development, and curation of the library's electronic and print collections to support U of G's learning, teaching, and research, ensuring that relevant, unique, and useful resources are available for library users.
Have questions about our collections or the library more generally? Contact us!