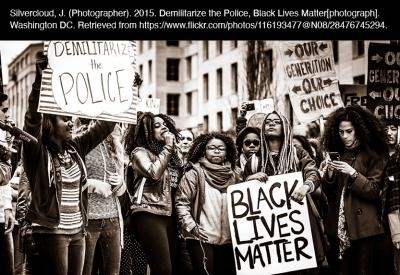 The killings of Breonna Taylor and George Floyd, among others, at the hands of police set off mass demonstrations and protests across the United States, Canada, and around the world. These protests highlighted the persistent issues of structural racism and police violence against Black people (including in Canada). The Movement for Black Lives has long been rooted in Black activism focused on Black liberation, including traditions of Black feminism, civil rights, Black power, Black nationalism, and other struggles for freedom. While the issue animating these mass protests was police violence against Black men, women, and non-binary and gender non-conforming people, the movement has long drawn attention to the intersection of such violence with other forms of anti-Black oppression.
The library has resources to help you learn more, including online access to various important works. View the online collection.
Some key books include:
Other library resources include:
Relevant web resources:
Support services available to the University community:
Questions?
Email us at library@uoguelph.ca.