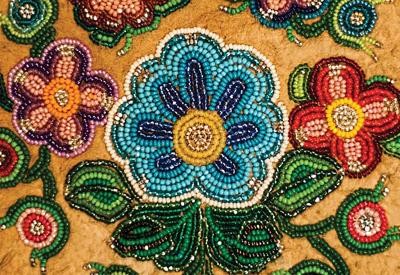 June is National Indigenous History Month, which gives us with an opportunity to learn about and honour the stories of First Nations, Inuit, and Métis people. This year's collection, A Spotlight on Indigenous Women, features titles written exclusively by Indigenous women who hail from across Turtle Island.
From bestselling novels to insightful academic research and inspiring memoirs, these books offer a glimpse into the vast terrain of compelling works by Indigenous women. Many seek to undo the profound injustices of colonialism, racism, and dispossession brought to bear on Indigenous peoples by the settler-colonial project. Indigenous women use storytelling, research, activism, and community building as acts of resistance and insurgence, and these books help shed light on their efforts and their triumphs.
Help us commemorate Indigenous Heritage Month by checking out a library book by an Indigenous woman! Here are a few highlights from the collection: 
Keetsahnak: Our Missing and Murdered Indigenous Sisters: co-written by University of Guelph professor Kim Anderson (Métis). Read the personal stories of families of missing and murdered indigenous women and girls.  
As Long as Grass Grows: The Indigenous Fight for Environmental Justice, from Colonization to Standing Rock: Explore the history of Indigenous activism, written by a Colville Confederated Tribes member and academic/journalist Dina Gilio-Whitaker.
Nobody Cries at Bingo: Dawn Dumont is a Plains Cree writer who tells a semi-autobiographical story of her childhood growing up on the Okanese First Nation.

Indigenous women have often been marginalized and overlooked in mainstream narratives, including in the library's collections. By increasing the visibility of Indigenous women's stories, struggles, and knowledges, we can begin to right this imbalance, and play our part in honouring Indigenous Heritage Month.  

We offer our thanks to Cara Wehkamp (Assistant Vice-President, Indigenous Initiatives) and Natasha Young (Manager, Indigenous Student Centre) for their continued support and guidance in helping to build and celebrate the library's Indigenous-focused collections. Learn more about U of G's Indigenous initiatives.