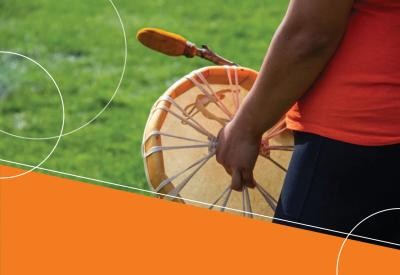 With guidance from Indigenous Initiatives at the University of Guelph, the library has curated a new subcollection of books and eBooks "Truth & Reconciliation Day 2022: Remembering the Children" to acknowledge and honour Truth and Reconciliation Week leading up to the National Day of Truth and Reconciliation and Orange Shirt Day on Friday, September 30. 
The titles in this collection build on the existing Exploring Indigenous Narratives and Worldviews Collection and share the stories of residential school survivors in Canada while also celebrating the Indigenous activism working towards a better future. 
The memoirs, biographies, films, research, and poetry in this collection aim to support the continued learning of the U of G community by exploring the truth of the past and demonstrating paths toward reconciliation in the areas of education, the child welfare system, land-back protest, healing, and storytelling. 
Some featured titles include: 
21 Things You May Not Know About the Indian Act: Helping Canadians Make Reconciliation with Indigenous Peoples a Reality by Bob Joseph – This essential guide explains the legal document the Indian Act and its repercussions on generations of First Nations peoples. 
Picking Up the Pieces: Residential School Memories and the Making of the Witness Blanket by Carey Newman and Kirstie Hudson – Through telling the story of the creation of the Witness Blanket, a living work of art by Kwakwak'awakw artist Carey Newman, this book calls on readers to bear witness to the residential school experience. 
The Boy from Buzwah: A Life in Indian Education by Cecil King – This memoir tells the remarkable journey of Cecil King, a celebrated First Nations educator who helped to revolutionize education for Indigenous teachers and students after having spent time in the residential school system in his youth.  
From Bear Rock Mountain: The Life and Times of a Dene Residential School Survivor by Antoine Bear Rock Mountain – In this memoir, the Dene artist and social activist paints an unforgettable picture of his journey from residential school to art school. 
You can also explore titles from our streaming media collection, which provide access to films and documentaries depicting a wide range of Indigenous stories and perspectives. Check out the Indigenous Studies collection from Kanopy or Indigenous Studies content on CBC's Curio to learn more about Indigenous histories, the impacts of settler-colonialism on First Peoples, and the resurgence in Indigenous activism for land rights, language reclamation, political representation, and much more.  
Please note that these materials deal with sensitive and challenging topics that can be distressful for many of us. Should you require mental health support, information on available resources is included below: 
Indigenous Student Advising: Ally Stoett - Click here to book an appointment.
Student Counselling Services: Ext. 53244 
Good2Talk: Call 1-866-925-5454 or Text "UofG" to 686868 
keep.meSAFE for international and English Language Program students 
Employee Assistance Program: 1-800-265-8310 
Hope for Wellness Helpline: Call 1-855-242-3310 or chat online. Immediate emotional support is available 24/7 to all Indigenous people across Canada. 
To learn more about Indigenous Initiatives at U of G and supports for First Nations, Inuit, and Métis students: