Last updated: January 25, 2023 13:24 EST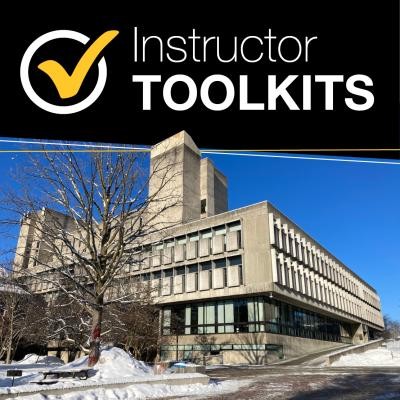 As the winter semester begins and instructors work to fine tune course material for the remainder of the year, the McLaughlin Library would like to introduce Instructor Toolkits. These newly created resources were developed by the library's Learning and Curriculum Support team to assist faculty in supporting academic skill development. 
There are currently two Instructor Toolkits available on the library website: one concerns multiple choice exams and another focuses on university essays. The kits offer helpful information in a variety of formats such as guides, handouts, and videos and provide links to booking appointments for assistance with accessing and utilizing specific services.  
The Multiple Choice Exams Toolkit offers information about: 
Tutoring at the University of Guelph 
Creating a matrix chart 
Booking study appointments  
And much more! 
Among the abundance of resources in the University Essay Toolkit, instructors can find materials related to: 
Connecting Google Scholar with the University of Guelph 
Writing in courses such as History, Sociology, and Anthropology courses 

Notetaking 
These resources can be posted in CourseLink, shared with individual students during an instructor's office hours, and/or circulated in advance of relevant assessments.    
Instructors who are interested in in-class workshops or guest lectures on any of these topics can: 
Visit Book an Appointment, click "In-Class Instruction Session," and select and complete the appropriate form to request a session. Request form options include "Writing skills," "Learning and studying skills," "Research skills," "Data skills," "Researchers and authors," "Archives & Special Collections," and "Media Skills." Should none of the form options be suitable, instructors can manually complete a request by completing and submitting the "Can't find what you're looking for?" form at the bottom of the page.