Last updated: January 25, 2023 09:15 EST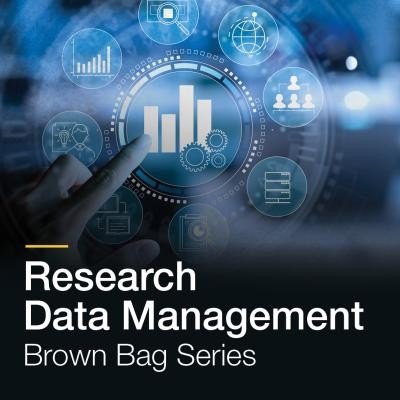 Beginning on January 25, the library will be hosting a three-part online Research Data Management (RDM) Brown Bag Series for University of Guelph Researchers seeking to learn more about RDM.  
The first Brown Bag Research Data Management 101 will take place on January 25 from 12:00 p.m. to 12:45 p.m. and explore the ways in which RDM is being shaped at the national level through the Tri-Agency RDM Policy and on campus through the U of G RDM Institutional strategy, and the subsequent impacts upon researchers. Register for RDM Brown Bag #1 and read more about this session.
The second Brown Bag Creating a Data Management Plan (DMP) will run on February 15 from 12:00 p.m. to 12:45 p.m. and discuss Data Management Plans (DMPs), which are documents describing how one's research data will be collected, stored, analyzed, and shared throughout the research process. The session will explain how DMPs provide a clear plan to researchers on a team regarding how to responsibly handle data, including where to store and locate data, and how to share data for future use. Register for RDM Brown Bag #2 and view additional details.
The final RDM Brown Bag Depositing Your Research Data in a Repository on March 8 from 12:00 p.m. to 12:45 p.m. will share information about the ways in which sharing data as a researcher improves visibility, increases citations for publications, provides recognition for work, attracts new collaborations, and allows for reproducibility and verification of results. Register for RDM Brown Bag #3 and read more information about this session.  
During these sessions, attendees will also have the opportunity to ask questions. We look forward to your participation!