Last updated: March 14, 2023 17:04 EDT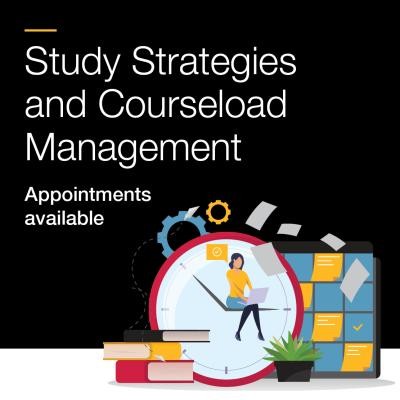 The approach of final exams presents a timely opportunity for students to reach their end of semester goals by refining their study habits and courseload management skills. 
The McLaughlin Library offers a wide range of resources which help students to improve their study and courseload management practices, including appointments with trained library staff members. These appointments can be booked on the library website and guide students to: 
Plan and use time effectively  

Control procrastination and perfectionism, and complete assignments, theses or programs on time  

Set goals and maintain motivation 

Prepare for many different types of exams, including multiple choice exams 

Read textbooks and scholarly articles more effectively  
Take better notes and study efficiently  
Students are also invited to view the library's guide on studying effectively for advice on establishing solid and sustainable study strategies. 
Questions? Ask Us!