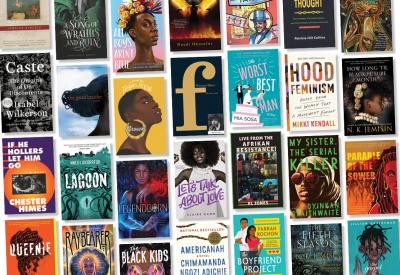 This year, the Guelph Black Heritage Society, the Guelph Black Students Association (GBSA), and the University of Guelph's Cultural Diversity Office are celebrating Black History Month with a focus on Black Heritage.
In recognition of Black Heritage Month, an online collection titled Celebrating Black Narratives has been developed. This collection is a collaboration between the Cultural Diversity Office, the Guelph Black Students Association, and the library. It was made to highlight the experiences and perspectives of Black people through a variety of narratives. "Black lives are multidimensional, and we felt as though portraying Black authors and characters in a variety of genres will give homage to this fact," said Chioma Nwebube, president, GBSA and Mechaela Alfonso, vice-president, GBSA in a joint statement.
The titles in the collection were selected by members of the GBSA and include a range of literary genres. "We hope that this collection will help readers picture Black people in romance, horror, science fiction, fantasy, and more. Our goal is to expand the societal box of where Black people belong, so that we can all move forward in picturing Black bodies as an ever-present reality," said Nwebube and Alfonso in a joint statement.
Some of the titles
 in the collection include:
Websites and accounts to check out
:
A special thanks to everyone who contributed to making this collection possible:
Chioma 

Nwebube

, president, GBSA

Mechaela

 Alfonso, vice-president, GBSA

Alexis Charles, 

c

oordinator, Cultural Diversity Programs

Dave Hudson, 

librarian, 

Learning & Curriculum Support