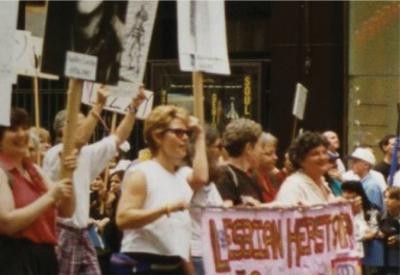 The library has acquired two LGBTQ+ and sexuality related databases.
The library is pleased to share two databases in the library's online collection: LGBT Life & Sex and Sexuality: Sixteenth to Twentieth Centuries. Together, these two databases provide access to a rich collection of research materials focused on gender, sexuality, and LGBTQ+ studies, past and present.
LGBT Life is a key database for research on LGBTQ+ communities and topics. You can access popular LGBTQ+ newspapers such as Fab and Xtra, and prominent scholarly publications including the Journal of Gender Studies and the Journal of Homosexuality. For those interested in the 1974 University of Guelph Homophile Association (known today as Guelph Queer Equality), check out this newspaper article on how they fought homophobia and transphobia!
Sex and Sexuality: Sixteenth to Twentieth Centuries is a collection of primary source documents dating back to the 16th century. This collection of books, manuscripts, correspondence, and ephemera examines patterns of fertility and sexual practice from the Renaissance to modern times. Topics covered include prostitution; religion and sexuality; the medical and legal construction of sexualities; and more. This collection would be a useful resource for anyone wanting to explore the history of sexuality and societal attitudes about gender and sexuality.
Melanie Cassidy, learning and curriculum support librarian at the University of Guelph McLaughlin Library, speaks highly of the acquired databases: "On a practical level, a subscription to LGBT Life and Sex and Sexuality: Sixteenth to Twentieth Centuries allows our users who are doing research involving members of the LGBT community more direct and intuitive access to information that will be useful for their work. On a social level, including these databases in our collection of discoverable resources helps in some small way to reposition a historically invisible community to the foreground."
New library purchases are managed through the Collections & Content Team. The team is responsible for the acquisition, development, and curation of the library's electronic and print collections to support U of G's learning, teaching and research, and ensuring that relevant, unique, and useful resources are available for library users.
Interested in accessing any of our collections but not a student, staff, or faculty at U of G? That's okay! Find out how you can access our collections if you're a community member or alumni.