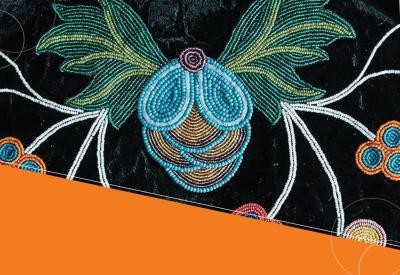 September 25 to 30 marks Truth & Reconciliation Week. The theme for 2023 is "Honouring Survivors."
Since the release of the Truth & Reconciliation Commission's final report in 2015, we have had to reckon with Canada's legacy of colonial violence against Indigenous peoples. Since then, many Indigenous survivors have graciously spoken their truth about life as Indigenous children in Canada's residential school system. To honour these Indigenous survivors, the library has curated a collection of titles that tell their stories, National Truth & Reconciliation Week 2023: Honouring Survivors. The collection includes memoires, fiction, poetry, reports, and historical non-fiction, and more.
One particularly impactful book in this collection comes in the form of a poetry book. The Red Files was written by Lisa Bird-Wilson, a Métis and nêhiyaw writer. Bird-Wilson has many relatives – grandparents, aunts, and uncles – who were forced to attend residential schools. Her collection of poems is an effort to paint a picture of those experiences. This passage from Mourning Day provides a glimpse into small moments of profound sorrow for the children of residential schools: 
… fat braids remember

cry like useless ropes on the floor  

the girls long, at least

to step over them in quiet ceremony

women-power mimicry

to mark the passage

a final regret

 

but cruel teachers clack

heathen…
This latest collection is just one the library's burgeoning list of Indigenous-focused titles. You can find many more titles that centre Indigenous writers and stories in the Exploring Indigenous Narratives and Worldviews collections, including past years' Truth & Reconciliation/Orange T-Shirt Day collections.
The library offers its sincere gratitude to Cara Wehkamp (Assistant Vice-President, Indigenous Initiatives) and Natasha Young (Manager, Indigenous Student Centre) for their continued support and guidance in helping to build and celebrate the library's Indigenous-focused collections. Learn more about U of G's efforts towards decolonization and reconciliation with First Nations, Inuit and Métis peoples, communities, and lands on the Indigenous Initiatives website.