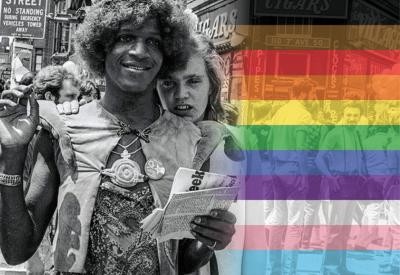 Happy Pride 2023! Each year in June, the library works with campus partners to curate a collection of titles to celebrate the LGBTQ2IA+ community. This year's collection is entitled "Pride 2023: We Are Everywhere." The display features a wide range of fiction, histories, films, and memoirs that explore the many ways in which queer identities can intersect to shape the lives of those within the LGBTQ2IA+ community.
This selection of books explores the intersections of gender, race, religion, and more, providing a comprehensive look at the multi-dimensional facets of identity, and the spaces in which these identities overlap and intersect. At a historical moment when we see LGBTQ2IA+ rights coming under attack, the need for all of us to learn more about the lived experiences and histories of LGBTQ2IA+ people is urgently needed.
Here's a sample of titles from the collection: 
For more Pride-related titles, check out previous years' Pride Month Annual Collections.
The library is grateful to the Sexual and Gender Diversity Team and OUTline for helping build and improve the library's LGBTQ2IA+ collections.
Learn more about the University of Guelph's LGBTQ2IA+ student supports through OUTline Online.