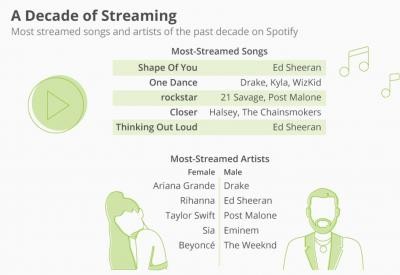 The library has acquired two databases that will support our business and social science students!
In 2015, 97 per cent of librarians in academic libraries across Canada and the US believed that collections in direct support of course curriculums are an essential library service for students. 77 per cent of faculty believed that discipline-wide collections are an essential service for students (Statista, 2019). Guess what? Our library has acquired two databases in direct support of our business and social science students: Statista and SAGE Business Cases.
Statista is a data resource where students and instructors have access to over one million statistics and facts. Statista provides statistics and data within over 600 industries in over 50 countries. And it's not just numbers, with a user-friendly interface, this database also allows for the easy creation and export of data visualization. "As a researcher, I have been using Statista often. Its strength is its extensive collection of useful demographic and industry statistics from valid and reliable sources," said Norm O'Reilly, the assistant dean of executive programs in the Gordon S. Lang School of Business and Economics, and professor in the School of Hospitality, Food and Tourism Management.
SAGE Business Cases is a digital collection database that brings business to life. The cases provided allow students to develop best practices and prepare for real-world success. The SAGE business cases cover many areas of business topics including entrepreneurship, CSR, Human Resources, and so much more. "We anticipate Sage Business Cases will be a great e-resource for faculty and students. Case studies are presented on a wide range of topics intended for classroom discussion and developing students' professional practice of analysis," said Sue Hunter, acting manager of Library Services at the University of Guelph-Humber.
With the current popularity of Pokemon Go among students, here is an example of an interesting and student-centered business case provided on SAGE: What Should Niantic Do to Safeguard Pokemon GO Players? Check it out!
New library purchases are managed through the Collections & Content Team. The team is responsible for the acquisition, development, and curation of the library's electronic and print collections to support U of G's learning, teaching and research, and ensuring that relevant, unique, and useful resources are available for library users.
Interested in accessing any of our collections but not a student, staff, or faculty at U of G? That's okay! Find out how you can access our collections if you're a community member or alumni.