Last updated: November 11, 2022 15:35 EST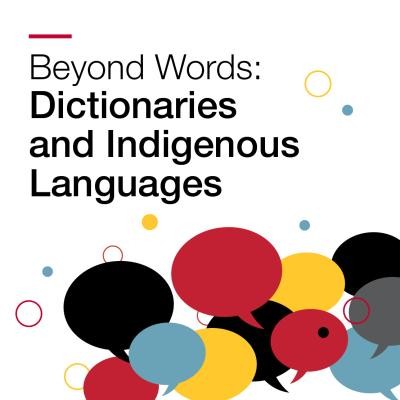 The Canadian Language Museum's exhibit "Beyond Words: Dictionaries and Indigenous Languages" is coming to the McLaughlin Library! The exhibit will be on display on the first floor by the main library entrance from October 17 to 31, 2022. 
This exhibit highlights the complex relationship between Indigenous languages and dictionaries over several centuries, from word lists and dictionaries developed for exploration, colonization, conversion and assimilation purposes, to online language materials being developed by Indigenous communities to transmit elders' language knowledge to today's youth. 
Preserving, revitalizing, and strengthening Indigenous languages are recommendations included in the Truth and Reconciliation Commission's calls to action as language is a key component of culture and identity. As part of its goal to support the University of Guelph's Indigenization Strategy, the library's Equity, Diversity, and Inclusion committee is excited to host this exhibit that supports learning more about Indigenous languages and history.  
"We hope that our community takes the opportunity to learn more about Indigenous languages and cultures from this exhibit and Indigenous students see themselves represented in the library," said [member of edi committee]. "As a committee, we're in the process of looking for more ways we can enact the TRC's calls to action throughout our services and collections." 
Questions? 
Ask us! We're here to help.