Last updated: November 11, 2022 15:35 EST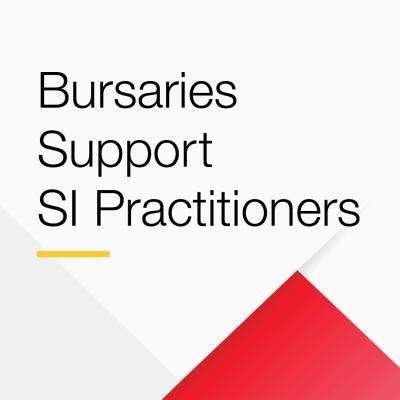 The Canadian National Centre for Supplemental Instruction (CNCSI), based at the University of Guelph Library, supplied 50 bursaries for Supplemental Instruction practitioners to attend the 12th International Conference on Supplemental Instruction taking place in Toronto from June 9 to 11. 
Funded using revenue generated by SI Supervisor Training provided by CNCSI, these bursaries are a way for the centre to give back to the Canadian SI community with an incredible professional development opportunity. 
"This year's conference is particularly meaningful as it commemorates the 50th anniversary of SI, is the first SI conference to take place in Toronto and is the first conference in four years since the previous 2020 conference was cancelled due to the pandemic," said Kimm Khagram, McLaughlin Library Learning Specialist and Manager of CNCSI.  
At the University of Guelph, SI is the model that drives the successful Supported Learning Group (SLG) program. As a result of these bursaries, 15 University of Guelph staff and students will be attending the SI conference. Combined with the 13 professional staff and 22 student SI leaders from across Canada, the Centre has provided bursaries to a total of 50 attendees, making up one-fourth of all registrations for the conference. This will allow these participants to continue their professional development, share their experience and research on the international stage, and be inspired by new ideas and techniques. 
"I am very grateful for this bursary, which provided me with transportation, housing, and registration fees required to attend and present at this conference. Attending this conference is very valuable to me due to the uniqueness of this opportunity... and learning from SI Professionals from around the world," said Kiyan Kheradvar, University of Guelph SLG leader. 
As any given institution typically only has a few SI practitioners, this conference is an invaluable opportunity to connect and learn together. Building on the recent massive period of innovation of new infrastructure, techniques, and experience that occurred as CNCSI pivoted to online instruction during the pandemic, the centre expects this conference to make SI even more effective for students across Canada by supporting the staff and leaders who deliver SI programming. 
Registration to attend "The Golden Age of SI: Celebrate 50 Years with Us" conference June 9 to 11, 2022 virtually or in-person is currently open. Regular registration rates are available until May 5, after which attendees can register under the late registration rate until the conference date. Register for the conference.  
Questions?
Ask us! We're here to help.