Last updated: November 11, 2022 15:35 EST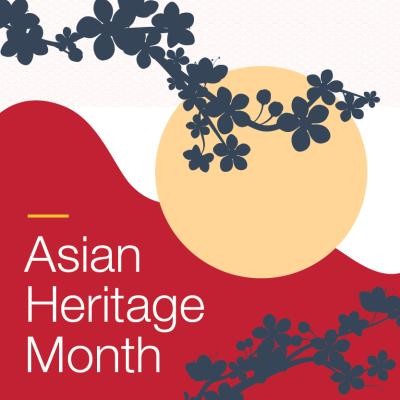 In celebration of Asian Heritage Month, we are inviting the University of Guelph community to explore the works in a new online collection Celebrating Asian Heritage Month that highlight Asian cultures, heritage, and identities. 
In May 2002, the Government of Canada signed an official declaration to designate May as Asian Heritage Month, providing an opportunity for Canadians across the country to reflect on and celebrate the rich cultures, contributions, and achievements of Asian Canadians. 
One such Canadian was Carol Selva Raja, a leading Asian food writer and chef. Carol's culinary journey started in Guelph after she moved with her husband who came to the University of Guelph to obtain his PhD in Poultry Science. Carol then became the first to introduce Malaysian cooking to Guelph, and later in the 1980s became a household name in Malaysia for her cooking show Citarasa.  
Carol's book, Dining with Dragons, is just one of the many books featured in the library's online collection. Drawing from various library collections, including Archival and Special Collections, this virtual display showcases a rich array of topics on Asian Heritage such as food sovereignty, cookbooks, theatre, architecture, and literature.  
With the rise of anti-Asian racism during the COVID-19 pandemic, we encourage you to reflect on what you can do to address the issue and help fight against racism towards Asian-Canadians. Please learn more by visiting the University of Guelph's Anti-Racism Action Plan and browsing some of the Anti-Asian Racism Resources available to you.  
Questions? 
Ask us! We're here to help.