Last updated: November 11, 2022 15:35 EST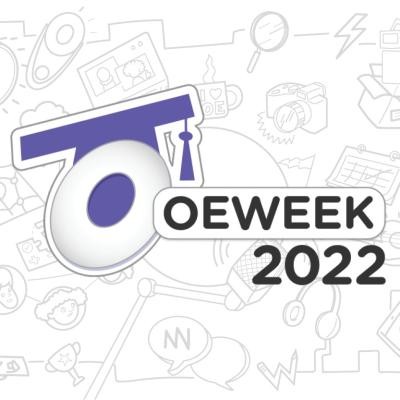 During March 7-11, organizations and individuals from around the world committed to the ideals of Open Education are welcome to join, engage, and contribute to Open Education Week. 
Using Open Educational Resources (OER) doesn't have to be hard! At the U of G Library, we're rolling out new resources and services to help make your transition to OER easier. And, when you use OER, it makes your students' lives easier too! 
We have many U of G faculty, staff, and instructors committed to using or creating OER. Here are a few of the ways our OER Champions are bringing open education into their classrooms: 
Dr. Hida Manns, Sessional Instructor, Geography, Environment and Geomatics: "I am working on an on-line open-source text for organic agriculture that began as a course assignment. The students were able to write chapters at an appropriate depth and context. The text is expected to grow continuously (and be edited frequently) to keep current and relevant to a currently expanding field of knowledge.  The text addresses the need for background knowledge, is most beneficial in distance education, and increases the opportunities for new teachers in the field." 
Dr. Kathleen Rodenburg, Assistant Professor, Lang School of Business and Economics: "After teaching Introductory Business to first year students for four years, I was concerned with the amount of money students needed in order to purchase textbooks. Additionally, as I do not teach content directly from the text and only use it to augment my lecture content, I would assign certain sections instead of the whole textbook. Creating an open-source textbook allowed me to customize my content and change it at any time, while collectively saving my students over $80,000 each year. It's a win-win for all." 
Dr. Travis Steffens, Assistant Professor, Sociology and Anthropology: "In my first year Biological Anthropology class I want students to have the opportunity to engage with course material in a way that provides a realistic use case for their knowledge. For this I leverage Virtual Mysteries, an online problem based open access learning tool developed by Dr. Fukuzawa at the University of Toronto, Mississauga. These virtual mysteries can be adapted to address any material taught in the course or even applied to other courses where the courses subject matter can be applied to real world scenarios." 
Dr. Coral Murrant, Professor and Chair, Human Health and Nutritional Science: "I've taught Human Physiology for 20 years, but I've never had a suitable textbook that worked with the way I teach the course. In 2019 I worked with a team on a project to develop an open Physiology textbook. This project uses a unique 'students as partners' approach that gets students to develop the content, shape, and utility of the textbook, ensuring the final product is student-centred and meets our classroom's needs." Learn more about the project in this feature by the College of Biological Science.   
Dr. Wendy Keenleyside, Course Instructor and Coordinator, College of Biological Sciences, notes that her adaptation of an open textbook allows "other courses and institutions... to collaborate on future modifications to expand its usefulness. The advantage for me: doing readings for my two courses becomes easier, accessible, and hopefully, more students will realize the value of textbooks as learning tools."  
Learn more about how the library supports Open Education. 
Questions? 
Ask Us! We're here to help.