Last updated: November 11, 2022 15:35 EST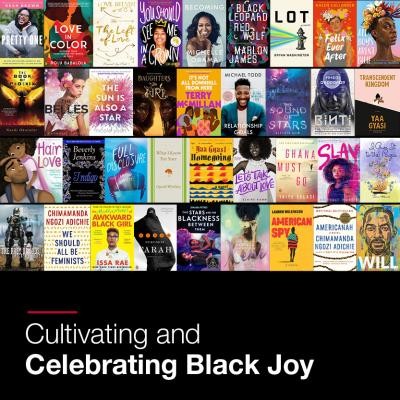 For Black History Month 2022, the Guelph Black Students Association (GBSA) and the library are promoting resources that cultivate and celebrate Black joy.     
The library and the GBSA have collaborated to develop an online collection titled Cultivating and Celebrating Black Joy.  The collection showcases Black-authored stories that evoke and celebrate Black joy.  
"Due to the ever-present racial tension in society and daily life stressors it can be hard for members of the Black community to envision themselves at peace and immersed in joy. This collection was created with the intention of reminding the Black community what the latter could look like, with the hopes of encouraging them to value and strive for their peace, joy, and overall well-being regardless of outside influences," said Angel Culmer, GBSA President.  
The joy-evoking literary works in the collection represent of a range of genres. "This display shares thought-provoking, heart-warming literature that would have otherwise been left to be discovered or simply unheard if not recommended for this collection," said Reem Saleh, GBSA Secretary & Treasurer. 
The GBSA and the library hope that by reading the books in this collection, our community members who identify as Black or BIPOC will benefit from seeing these positive portrayals that many society structures do not reflect, and that others will learn what they can do as allies to protect and further Black joy. In this way, this collection aims to support the University of Guelph's ongoing work to improve life for Black community members and help initiate beneficial self-care and mindset practices. 
Websites and accounts to check out: 
Questions?  
Contact us! We're happy to help.