Last updated: February 28, 2023 13:46 EST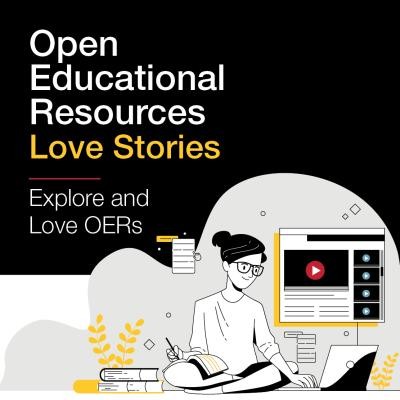 February has arrived, and this "love month," we encourage McLaughlin Library patrons to explore our Open Educational Resources (OER) which are loved by students and instructors for their many contributions to academic excellence. 
While issues of course material accessibility and affordability and their consequent unfavourable effects upon students' mental health and academic success remain of growing concern, OER at the library contribute to mitigating these challenges. OER champion student success by providing students with free and convenient access to a broad range of course materials across a variety of disciplines including but not limited to Science and Engineering, Business and Economics, and Social Sciences and the Humanities. Should a student be unsuccessful in attaining an Open Educational Resource that is aligned with their academic needs, library staff members are available to assist. 
OER consist of physical and virtual versions of educational materials such as: 
Textbooks 
Streaming videos 
Podcasts 
And the list goes on!  
OER allow students to: 
Access course materials free of financial burden 
Customize their individual learning experiences  
Interact with course material in engaging ways 
Using OER, students can access course material offline, engage in self-directed learning, and efficiently search a large quantity of material for a specific subject or keyword.  
OER provide instructors with opportunities to: 
Customize materials according to individual instructional needs 
Quickly and easily update materials 

Support students to achieve their academic goals  
Instructor support for OER is available at any time and includes assistance with finding and using OER from the library, the Office of Teaching and Learning, and Open Learning and Educational Support. Those instructors interested in learning more about how the library can support the creation and use of OER can book an appointment online. In addition, instructors interested in implementing OER in a course can access the OER Lib Guide for more information. 
View additional information about OER or watch the Why Open Education Matters video to learn more about how OER are improving teaching and learning at the University of Guelph. 
Follow along on our social media channels in the coming weeks as we share more about our students' and instructors' fondness for OER.