Last updated: January 4, 2023 09:30 EST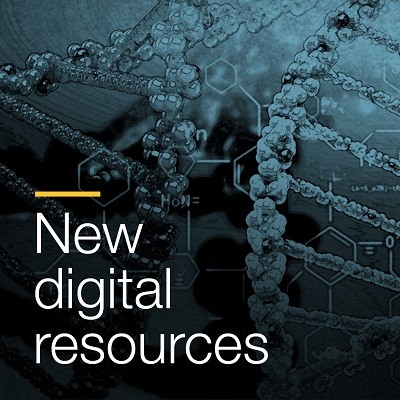 The library is here to help you access the resources you need for your teaching and research! Check out new resources we've acquired, learn how we use usage patterns to determine which eBooks to keep long-term, and find out how the library can help you get copyright clearance for your course material.
New Resources Available 
The library is excited to share several new resources that we've added to the collection to support teaching and research across the disciplines.  
Check out our full list of new collections on the Collections Update page.
Some highlights include:
Evidence-Based Acquisitions (EBA)
The library is exploring new ways of maximizing your access to eBook content using the Evidence-Based Acquisitions (EBA) model. EBA titles allow you to access a large volume of newly published eBook content throughout the academic year. At the end of the year, the library primarily uses usage patterns to determine which of these eBooks to retain for the long-term.
This means that you'll have broad access to newly published eBooks from several scholarly presses, including:
Elsevier
Palgrave-Springer
Taylor & Francis (which includes Routledge, Burleigh Dodds, and CRC Press, among others)
Bloomsbury (which includes the British Film Institute, British Academic Press, Zeb Books, and many others)
If there is a specific title you would like to make sure we retain access to, please let us know and we can purchase a perpetual access license. Please send us an e-mail at library@uoguelph.ca if you have specific title requests or have any questions about this new initiative.  
Copyright Clearance Service for Course Reserve Materials
Ensuring that course materials are compliant with copyright requirements is an important component of the library's Course Reserve services.  When course materials are submitted to the Ares Course Reserve system, they are checked to determine their copyright status. Many articles, books and book chapters are already available online through the library's extensive collections of electronic resources, but when content needs to be scanned from print materials, copyright permission may need to be acquired. In such cases, the library negotiates permission to scan and post the content in Ares and CourseLink, and pays any required royalties or license fees.   
In the past year alone, the library obtained 300 short-term licenses and paid more than $60,000 in copyright fees in order to enable online access to course readings for more than 100 different courses.  Many permissions can be cleared within two or three business days, and in cases where obtaining permission is not possible, the library will purchase a copy of the original work, when available, to ensure students are provided with access to the content they need. 
Questions?
If you have questions about course materials, copyright, or the Ares Course Reserve system, please send us an e-mail at library@uoguelph.ca.