Last updated: December 13, 2022 09:03 EST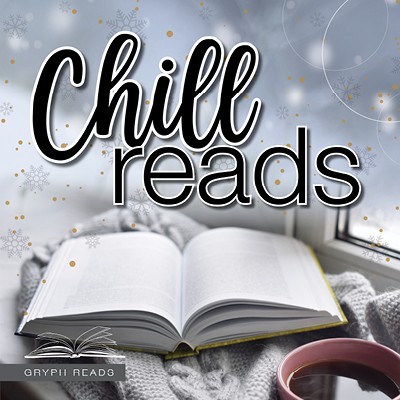 With the end of the semester nearing and final exams underway, Andrea Bee of the Gryph Reads Committee feels that some chillout time is in order, and as such has compiled a collection of Chill Reads for library visitors.  
The goal of the collection is to encourage patrons to pick up page-turner titles that are leisurely, funny, and invoke light-hearted themes which allow readers to kick back and simply enjoy. After all, as the temperatures drop and the days grow shorter, we could all use a little bit of warmth and lightness, which are what this collection intends to offer. 
Titles in the Chill Reads collection can be found on the library's first floor display atop the Gryph Reads shelves, or virtually on library's featured collections page as Chill Reads 2022. The collection will remain on display until the new year, giving everyone the opportunity to grab some light reading material for exam study breaks or quiet moments that emerge during the bustling holiday season. Below is a sampling of some notable titles (descriptions from the library catalogue):
Be sure to take some time this holiday season to grab a Gryph Read and chill out anywhere, anytime.