Last updated: July 6, 2023 10:40 EDT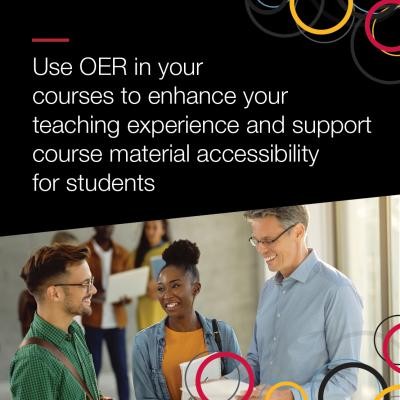 As the winter semester comes to an end, many students may be left in financially difficult situations as a result of steep costs incurred from purchasing commercial textbooks – textbooks published by for-profit publishers. This hardship can create many challenges for students which can affect their wellbeing, mental health, and their ability to meet their academic goals. Open Educational Resources (OER) can help to address these challenges.
OER are free educational materials such as textbooks, streaming video, and test banks that are openly licensed and available for anyone to use. Many are high-quality and peer-reviewed resources that can be modified and repurposed to meet your teaching needs. The library wants to help alleviate the affordability and accessibility barriers that commercial textbooks present for students and OER can help. OER provide instructors with opportunities to: 
Customize existing open textbooks to meet their own teaching needs 

Easily update and modify course materials as needed 

Ensure that their students have free, unfettered access to their required course materials from the first day of class 

Improve accessibility for students with disabilities 

Ensure that their students can meet their academic goals while reducing their financial demands 
The numerous benefits that OER offer have spurred many instructors to implement them into their teaching. Those instructors interested in incorporating OER in their courses can access an array of supports for doing so through the library including: 
Assistance with identifying additional openly licensed resources 

Assistance with ensuring OER accessibility 

Advice on copyright requirements and Creative Commons licensing 
Visit our website to view a full list of campus OER services and supports focused on curriculum development, accessibility, technical troubleshooting, and more. 
We welcome instructors interested in learning more about integrating OER in their teaching to book an appointment with the OER Librarian who can help with all aspects of OER creation and use and facilitate connections with other service experts on campus. We also invite instructors seeking more information about using OER in their courses to: 
Explore Pressbooks, a dedicated platform for e-book publishing and the industry standard for OER publishing (the library also offers training on Pressbooks which can be arranged using the above appointment booking link.) 
Questions? Ask Us!