Last updated: July 6, 2023 10:42 EDT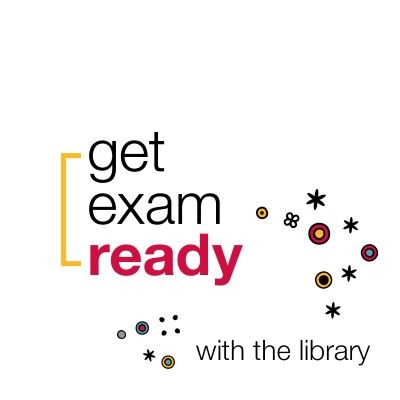 The end of the semester is in sight, and it's time to crush your exams before relaxing over the holidays. We're here to help with strategies, tips, and resources you can use to help you study.   
Make a study plan  
Reflect on your needs  
As you build your study plan, reflect on what works best for you. Are you most productive in the morning or the evening? Do you prefer to study with classmates or on your own? What types of study breaks will leave you feeling recharged?  
Map out your exam study schedule  
Make note of each exam's time, length, and format, as well as your marks in each course and the percentage each exam is worth. This will help you prioritize how much time you dedicate to each exam and plan out your exam study schedule.  
Plan your study time and breaks  
Map out your available time into study sessions, and don't forget to include breaks and free time! If you feel like you're hitting a wall, go for a walk, call up a friend, or do another activity that recharges you. Although social media can be a fun diversion, it can be easy to lose track of how long you're scrolling, so set a time limit for any social media breaks. And don't forget to add some flex time to deal with any unforeseen circumstances.   
Settle into a routine  
Our minds and bodies like routine! If possible, set a regular routine for yourself of getting up and going to bed at a similar time every day, eating regular healthy meals, and studying at the same time. This will help you stay focused and productive.  
Shake up your study strategies  
If you find yourself stuck reading and re-reading your notes, try one of these strategies to test and internalize your knowledge:  
Try to teach the information to someone else or verbalize it out loud to yourself  
Summarize information with visuals and diagrams  
Organize course concepts or emphasize concept relationships with a concept map or mind map  
Make connections by choosing three concepts or terms from your course and try to explain how the three ideas are related  
Play professor and create a presentation about the course material  
Book a Studying and Time Management Appointment  
If you're looking for some individualized support and guidance to create a strong study plan, book a studying or time management appointment offered by Learning Services.   
At the appointment, you can discuss:  
Maintaining motivation and staying organized  
Being more efficient and effective with your studying  
Interpreting feedback and learning from tests  
Strategies to prevent procrastination  
Download our Exam Stress Busters Activity Book  
Looking for a fun way to de-stress? Download our Exam Stress Busters Activity Book! The books have several activities such as colouring pages and puzzles, as well as curated study tips and wellness resources.  
Online Resources  
No matter what type of exams or assignments you have coming up, we have some great online resources. Here are just a few:  
Questions?  
Ask us. We're here to help!