Last updated: November 11, 2022 15:35 EST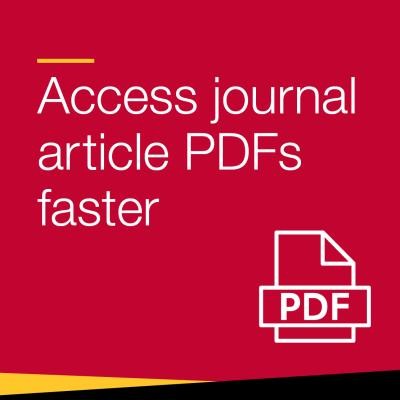 The library is subscribing to LibKey tools that help users get access to journal articles faster and in fewer clicks. As we adapt these tools, there are changes occurring on Omni and other databases. 
When viewing a record in Omni, you will now see three new buttons you can use to access a journal article: 
The "Read PDF" button links directly to the PDF version of the article 
The "Read Article" button links to the article on a webpage 
The "View Issue Contents" button links to a table of contents for the issue containing the journal article 
For other databases such as EBSCOhost, ScienceDirect, ProQuest, PubMed, Google Scholar, Web of Science, Ovid, CAB Direct, and TRIP medical databases, the "Get it! Guelph" button will say "Full Text via LibKey Link" and links to a format chooser screen where users can select the same "Read PDF," "Read Article" or "View Issue Contents" options.  
See examples of these changes in the screenshots below.
LibKey options in Omni:

LibKey options in other databases: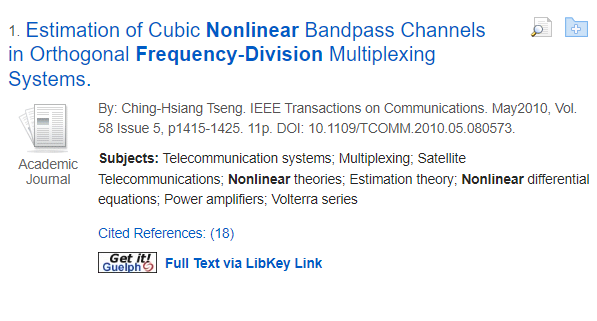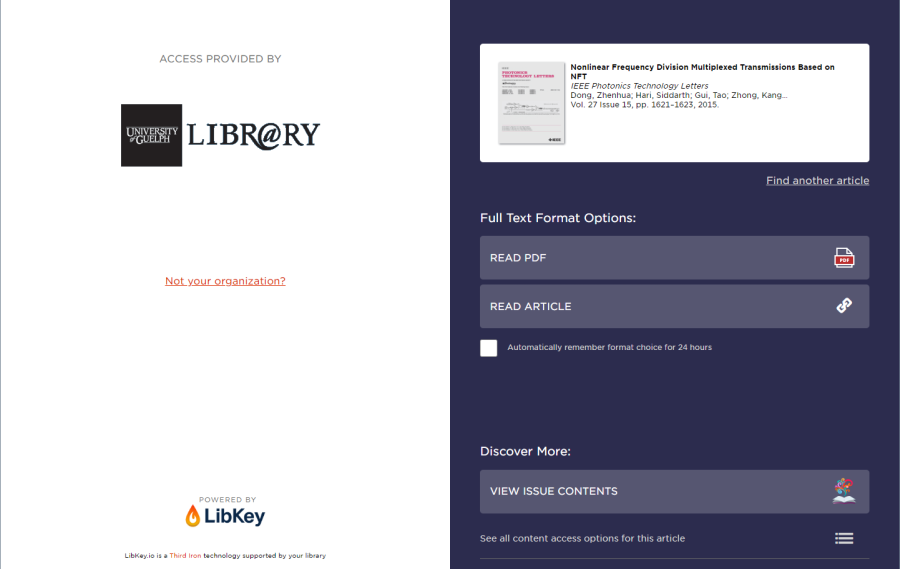 Questions? 
Ask us! We're here to help.