Last updated: November 11, 2022 15:35 EST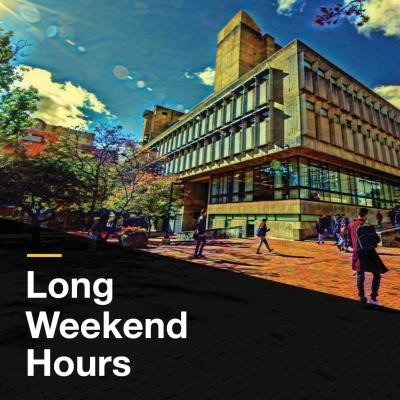 The end of classes on Friday, October 7 marks the start of Fall Break. The library will be closed over the long weekend and library hours will be reduced on Tuesday, October 11 for the Fall Break.  
The library hours over the break are as follows: 
Saturday, October 8: Closed  
Sunday, October 9: Closed   
Monday, October 10: Closed 
Tuesday, October 11: 1 p.m. - 7 p.m. 
Regular library hours will resume on Wednesday, October 12. 
Visit the library service hours page to see the full library hours and hours for Ask Us online chat. 
Questions? 
Ask us, we're here to help!