Last updated: November 11, 2022 15:35 EST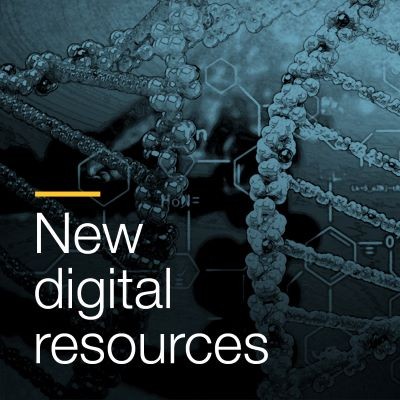 The McLaughlin Library is constantly acquiring new resources that will be assets to our community's teaching and research. Here are a few highlights from our new digital acquisitions that we hope will enrich your learning and teaching this winter. 
Check out our full list of new collections on the Collections Update page. 
Research Methods Primary Sources 
Research Methods Primary Sources introduces humanities and social science students to the key approaches and methodologies of working with primary source material. Students can use the nearly 200 essays, videos, "How to" guides, and case studies to gain applied experience in working with primary sources, including finding, evaluating, and analysing historical documents.
Mary Ann Liebert Titles 
This collection of biomedical journals from Mary Ann Liebert supports STEM research and learning on the topics of human gene therapy, DNA and cell biology, stem cells and development, and Zebrafish. 
Nature Journals 
These four journals from Springer Nature, a leading academic journal publisher, will assist researchers and students across the sciences.
Ethnologue: Languages of the World 
Ethnologue profiles all known living languages worldwide, and include summary data on populations, dialects, maps illustrating geographical distribution of languages, typology, and writing systems.
Sage Business Cases 
The Sage Business Cases collection supports student learning by providing access to multimedia curriculum materials for case studies. Hundreds of new case studies across the disciplines will be added throughout 2022.
Submit a new resource request 
If you can't find what you need in the library's collection, let us know! Submit a new resource request and we will consider a purchase or subscription for the material you need.
Questions? 
Ask us! We're here to help.