Last updated: November 11, 2022 15:35 EST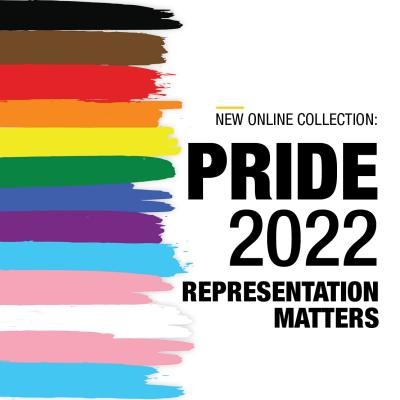 As U of G celebrates our LGBTQ2IA+ community during Pride month, the library has curated the collection Pride 2022: Representation Matters in partnership with the Sexuality and Gender Diversity Office. 
This collection of positive LGBTQ2IA+ representation contains media from a list of books, TV shows, and movies created by Tess Vardy, a third-year psychology student at the University of Guelph. Tess put together the LGBTQ2IA+ Representation Matters Masterdoc as a Peer Helper Project for the Sexuality and Gender Diversity Office to be a resource for students seeking affirming media representation. 
"When done poorly, queer representation in media can promote harmful stereotypes, discrimination, racism, hate, and intolerance and be painful for LGBTQ2IA+ people. For this display, we focused on the more positive stories to have those voices and narratives heard!" said Tess.  
In the Masterdoc, Tess ranks the quality of the LGBTQ2IA+ representation in various books, TV shows, and movies on positive and negative qualities. Some of the positive criteria include how well they reflect the real lived experience of LGBTQ2IA+ people and represent intersectionality, while the negative considers if the media includes harmful stereotypes and shallow, peripheral roles for LGBTQ2IA+ characters.  
In the library's collection, we've included the items that Tess ranked highly as telling more accurate and positive LGBTQ2IA+ stories so that the U of G community can easily find affirming media to read and watch. 
For more information about the Sexuality and Gender Diversity Office and resources available to LGBTQ2IA+ students, visit the Student Experience LGBTQ2IA+ Students website. 
Questions? 
Ask us! We're here to help!