Last updated: November 11, 2022 15:35 EST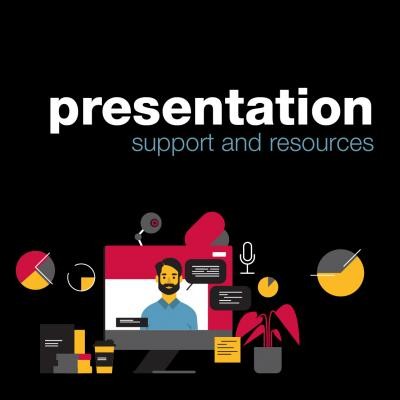 Presenting can be challenging, which is why we offer a variety of supports and resources so you can feel ready to do your best work. Whether presenting in class, at conferences, or delivering your thesis or dissertation defense, we want to support you in your preparation.
Presentation Appointments  
Book an online appointment to meet with someone who can: 
Watch your presentation to provide you with feedback on voice, pacing, timing, and other presentation skills
Offer feedback on slide design
Provide you with strategies for managing nervousness 
During your appointment, you'll receive personalized support, whether you are presenting independently or with a group.  
Interested in booking an appointment? Visit our appointment booking page. 
If you're wanting to book an appointment for your group but are having trouble finding a time that works, email us at library@uoguelph.ca, and we'll find a time for us to meet.
Presentation Resources 
These online resources are a great starting point if you have a presentation coming up: 
Explore more in Present Like a Pro.  
Questions? 
Ask us. We're here to help.