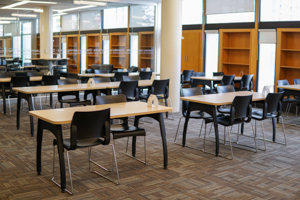 Teaching Assistance (TA) support is being offered through CourseLink. If your course has TA support assigned to it, you will be able to access it through your course website.
The Science Commons is a large group study space on the third floor. It includes three enclosed spaces dedicated to academic support for Chemistry, Physics, and Mathematics & Statistics.
Visit the Undergraduate Academic Information Center (UAIC) to learn more about the Science Commons.