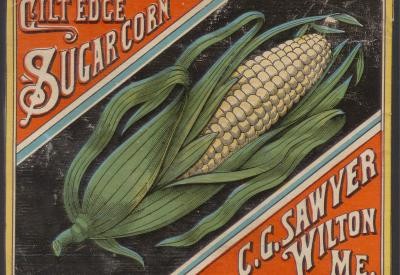 Food, agriculture, and cooking are an integral part of the University of Guelph community and as such are part of the library's collections. From the Arrell Food Institute to the Department of Food Science, cooking and cuisine is in almost everything we do. The Food and Drink in History collection from Adam Matthew Digital focuses on the evolution of food and drink in everyday life through history.
This resource focuses on food and drink in aspects of everyday life like agriculture and food production, in addition to advertising of prominent brands such as Heinz. In addition, this collection allows you to explore a wide range of primary source material, including manuscripts cookbooks, government reports, films, and illustrated content. With documents ranging from 1514 to 1980, the collection reveals the evolution of food throughout time.
"Food and Drink in History is a significant and timely resource for study and research in the emerging field of food history," said Melissa McAfee, special collections librarian, "Overall, this is a vital resource which supports scholarship and learning in the areas of food history, foodways, sociology, women's studies, immigration, and the joy of cooking itself."
New library purchases are managed through the Collections & Content Team. The team is responsible for the acquisition, development, and curation of the library's electronic and print collections to support U of G's learning, teaching, and research, ensuring that relevant, unique, and useful resources are available for library users.