Last updated: November 11, 2022 15:35 EST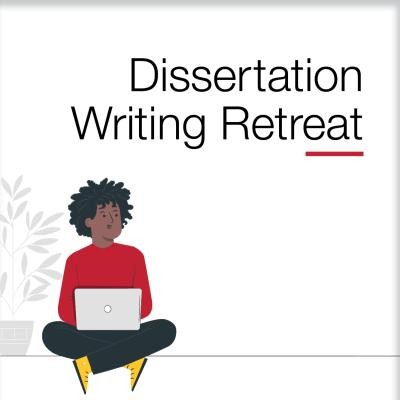 Writing Services is excited to announce that Dissertation Boot Camp (DBC) is now called Dissertation Writing Retreat (DWR)!  
At Writing Services, we believe that Dissertation Writing Retreat (DWR) is a more accurate name to describe what we offer students in this week-long program. For the last 12 years, Writing Services has provided graduate students an opportunity to retreat from their incredibly hectic schedules and mental stressors to refocus on their dissertations and theses in a productive, compassionate, and supportive environment.  
DWR retains the structure of DBC that consists of workshops, writing blocks, consultations, and community-building discussions. Through this structure, DWR has kept the same objectives as DBC: to promote mindfulness, wellness, creativity, productivity, and resilience during the writing process, all while helping to accelerate students' time to completion of their degrees. Students leave the workshop with new strategies to approach their writing and a deeper understanding of themselves as writers. 
The next session of DWR is being offered from July 4 to 8, 2022. Learn more about DWR and apply to attend DWR by June 13, 2022.  
Questions?
Ask Us! We're here to help.