Last updated: November 11, 2022 15:35 EST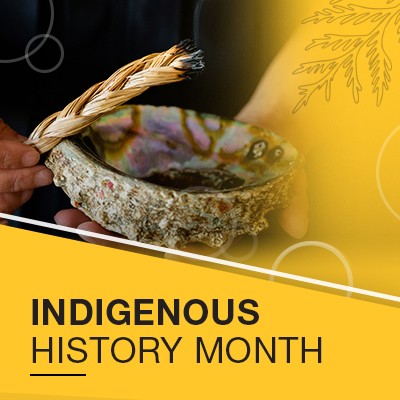 In honour of National Indigenous History Month in June, the U of G Library, Indigenous Initiatives, and the Indigenous Student Centre are expanding the Exploring Indigenous Narratives and Worldviews online collection to support ongoing efforts to work towards reconciliation and decolonization. 
The new subcollection, Journeying Together: Indigenous History Month 2022, features a variety of novels, children's literature, research, scholarly texts, and memoirs from First Nations, Inuit, and Métis people. By adding to the existing collection, we continue to build a robust resource to help our community move to action. 
"Self-education is an essential part of moving towards action and reconciliation with Indigenous peoples and lands" said Cara Wehkamp, Assistant Vice-President of Indigenous Initiatives. "We hope there is something for everyone in this collection to enjoy, learn from, and be inspired by, regardless of where you are on your journey." 
Embodying the themes of resistance, resurgence, and reconciliation, the items in the collection will expand our understanding and explore how we might enact reconciliation, adding to the sub-collections Where to Start, Storytelling & Memoires, Research Texts, Kids Collection, and Orange Shirt Day/Truth and Reconciliation Day. 
We encourage you to use these resources to learn more about First Nations, Inuit, and Métis people and cultures throughout National Indigenous History Month, National Indigenous Peoples Day on June 21, and beyond. 
To learn more about Indigenous Initiatives at U of G and supports for First Nations, Inuit, and Métis students: 
Questions? 
Ask us! We're here to help.