Last updated: October 20, 2023 14:02 EDT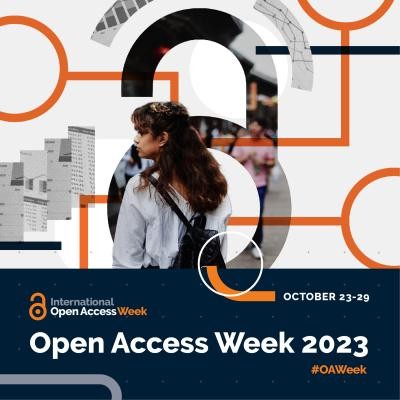 From October 23 to October 29, 2023, the University of Guelph Library is celebrating Open Access Week, an international campaign that aims to raise awareness about free and open access to academic information. This year's theme encourages having candid conversations, centering around the theme "Community over Commercialization." Open access (OA) benefits everyone – it doesn't matter if you're a researcher, instructor, faculty, a student, or a community member, open access if for you. 
How you can get involved 
Events for open access week are happening around the world. Check out what's happening globally, or attend our upcoming Open Scholarship Brown Bag Series Workshop titled Open Access, Open Data, and the Tri-Agencies, to learn about the benefits of open access, using open data, and have your questions answered. 
Open Educational Resources 
Open educational resources (OERs) are educational materials (including textbooks, streaming videos, test banks, podcasts, modules, etc.) that are openly licensed and freely available for anyone to use. If you're an instructor at U o G and are interested in learning more about open educational resources and how you can use them in your courses, we can help. 
Open Access Publishing 
There are many ways you can support open access publishing and be part of the solution. Here are some ways you can get started:  
Publish your research in non-profit, open access journals 

Share your research openly through repositories, like the Atrium, U of G's open access repository 
Let us support you 
We support open access scholarship and publishing and can help you disseminate your work. We can help you: 
Find journals to publish in that fit your goals and support a sustainable and open research landscape 

Negotiate your rights with publishers to ensure that your research is open and shareable 

Learn about discounts for article processing charges for U of G researchers 
If you're curious, read more about our commitment to open access. 
Questions? Contact us.