Last updated: November 11, 2022 15:35 EST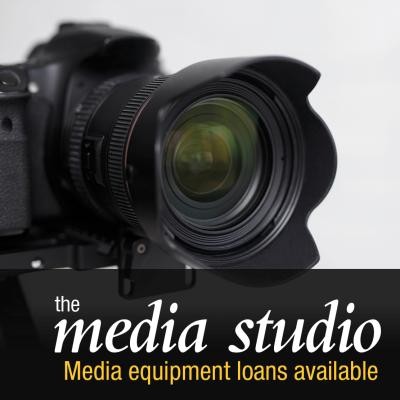 Starting this fall, the Media Studio will be launching circulating equipment! Students, faculty, and staff can now borrow the Media Studio's collection of cameras, microphones, iPads, and other equipment for up to two days at a time at no cost. 
Borrow professional-grade equipment such as: 
DSLR cameras 
Tripods  
Phone microphones 
Camera microphones 
Ring lights 
iPads 
Cell phone gimbals 
View the available equipment and make a reservation.  
You can also come work on your media project in our recording studio, sound booth, or editing suite, and Media Studio staff will be on hand during your appointment to help you use equipment or software and troubleshoot any issues. 
Not sure where to start? Media Studio staff can offer consultation appointments to help you with planning your project as well as choosing the right equipment for your needs. Book an appointment to visit the Media Studio.  
Questions? 
Ask us! We're here to help.